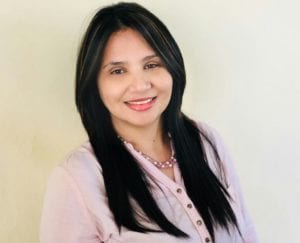 With unemployment on the rise, entrepreneurship is viewed alternative job creator. However, people can 'make or break' a business, even more so in small business. With this in mind, having the right people, HR processes, and systems, is crucial in delivering a quality service or product(s) on time to customers.
Terine Lott-Cupido, is the owner and founder of EmpowerLink Services, a Human Resources consulting company. At EmpowerLink Services, we are passionate about skills development and empowering entrepreneurs, with much needed HR expertise.
Having spent over 15 years in the Human Resources (HR) profession predominantly in the automotive industry, in 2017, Terine took a leap of faith, to start her own business. Why? To make a difference and build a legacy for her family where she believes matters most, namely, business with less than 50 employees. Her experience was predominately gained in the multinational context, in manufacturing and the automotive industry.
Terine holds a Masters' degree in Human Resources (cum laude) from the Cape Peninsula University of Technology, is a registered Chartered HR practitioner with the South African Board for People Practice, a regular HR columnist for Your Business Magazine, a speaker and an active member in a number of HR forums. She completed her twelve month entrepreneurship training, at False Bay College TVET Centre for Entrepreneurship / Rapid Incubator in 2018, which she believes has been instrumental to her personal growth, as an entrepreneur and her business growth. Her business, EmpowerLink Services strives for excellence, by bringing HR best practice to business.
Her business EmpowerLink Services, has been operational since February 2017, offering a professional tailored HR solution to their clients. Being an entrepreneur herself, she understands the SME landscape and is able to relate to her customers and fellow entrepreneurs at this level. Fast forward to 2019, her journey as an entrepreneur continues, with a number of milestones achieved and growth, which has enabled her to expand her team.
Terine has been recognised as an entrepreneur by a number of institutions. Some of her notable highlights, is that she is a former False Bay College Poster and Pitch Winner, Business Partners Business Plan Competition Western Cape Regional Finalist, ENS Africa Business Plan Competition Finalist and was selected to be on an international Women in Business Mentorship programme, funded by the Cherie Blair Foundation in the UK. This has created a platform for her business, EmpowerLink Services, to be able to positively contribute to business development.
Outside work, Terine loves spending time with her family outdoors and travelling.